Snowmageddon: It's on its way this weekend
Some forcasters ar calling for upwards of six feet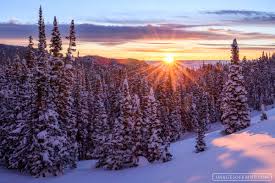 Meteorologists warn to plan ahead for the predicted record setting snowfall in Denver this coming weekend. Wait didn't we just have almost five days with 60-70 degree weather. What is wrong with Colorado weather? Colorado weather is like a girl trying to decide what to wear on her first date. I mean isn't spring supposed to be blooming flowers and a chance for new life to bloom. Well Colorado weather disagrees with that statement.
Denver meteorologists are saying as of now that we could get 40 or more inches of snow this weekend. Around lunchtime on Friday is when the big snowmaker will kick-off the SNOWMAGEDDON. The National Weather Service says "a large storm system is still on track to bring snow to the Front R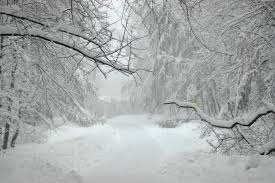 ange mountains, foothills, urban corridor and Eastern Plains. There is a chance for prolonged significant snowfall, but there remains a high degree of uncertainty regarding the intensity, duration, and timing of impacts at this time."
Many models have predicted anywhere from six feet of snow in Boulder to 13 inches in Denver's low end. Denver will need to prepare for a very wet and messy spring snow storm so be ready. If the predictions of 40 inches or more comes true it could be the biggest snow storm in Denver ever. This coming storm might just be the cities biggest snowmaker in five years. Seems crazy right considering its been in the 60s.
The snow is said to start Thursday evening and go through to Sunday. There is no exact snow amount prediction but it's thought to be a big record setter. The upside to all of this is that Denver's snowplows are ready for the worst. Let's be honest though that isn't very happy news to us. I bet many students are hoping for a nice relaxing snow day. The snow day may include napping all day, sledding, snowboarding or skiing. A snow day is full of endless possibilities. Just think of a snow day as a small mental break before Spring Break. My advice would be pray for snow so you can have that much needed mental break. I am sure the teachers need a mental break to or simply just a long weekend.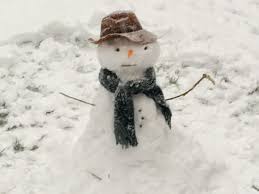 The Snowmageddon has some ups and down to it. Like who wants to drive in snow or be cold again certainly not me. The up to this possible record setting snow storm is a much needed snow day. Colorado needs to make up its mind about weather enough of the nice weather than freezing cold the next day. No matter what this snowmageddon might bring remember to be safe no one wants to spend their snow day in the emergency room.