Ana Drives Fast
Ana Kizhnerman has one of the most awesome after school activities ever.
We have our very own race car driver here at Holy Family, and you'd never even know it. Senior Ana Kizhnerman is perhaps one of the coolest girls out there, as she drives race cars for fun.
Ana races for the Go4It Racing School in intensely competitive stock car races in really fast cars. Races are usually about 35 minutes long and divided into classes of 3-4 cars depending on the "max out speed" of the cars entered. While Ana would never brag, she has won quite a few of these races and been given lots of shiny plaques with her name and speed.
"The adrenaline you get is my favorite part. This feeling of going fast, when you're around the 100's you feel really in control. It's the best feeling when you know you're in control, and that you're not going to crash and you're not going to drift off the road." Ana commented.
Adrenaline is right. The cars Ana drives can max out at anywhere from 150 to 250 miles per hour. "I maxed out at 229 in a Corvette  Z51, they're meant to go really fast." To be able to race the way she does, she has to get a special license and safety training. "It's very dangerous actually," Ana says through a smile.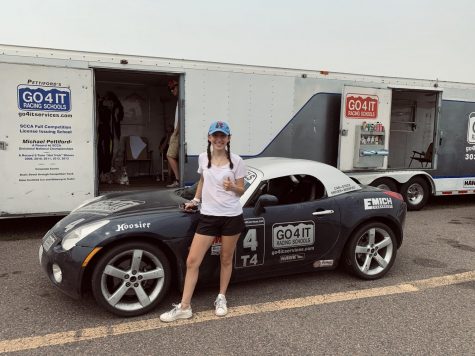 Ana got into racing at a young age and raced go karts in middle school, but that experience wasn't always fun for her. She was bullied by her racing peers because she was one of the only girls. "They would tell me 'That's not a girl sport'," Ana shares. But, despite everything, Ana stuck to it and now wins races and has even been sponsored by Monster Energy.
Ana's amazing extracurricular activities don't stop at racing. She is also a violinist. Over last summer, she was chosen to go on a musical trip to Costa Rica. "I got into this hand picked audition group and we toured around Costa Rica, it's like a mission trip basically. We gave ten concerts around the low income places. It's absolutely beautiful."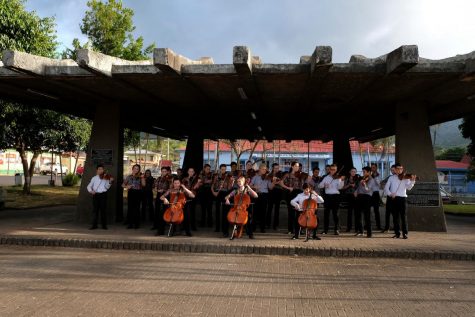 She started playing violin when she was six. "I need to do music," Ana said, "My mom let me pick what instrument I wanted to do, so I decided to do violin and I've stuck with it ever since." She is very dedicated to playing violin and does it every chance she gets!
Ana is truly an inspiration to everyone, she's awesome in so many ways. She has the determination and drive to accomplish anything she sets her mind to. Not many people can be as breathtakingly cool and still be as humble and sweet as Ana is. She is someone to look up to for sure!
About the Writer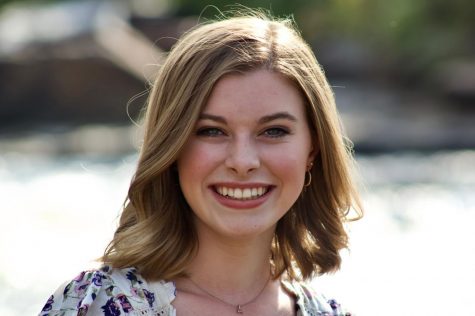 Ally Merrion, Staff Writer/Editor
Hi friends! I am super happy to be back in school and writing for LampPost to keep you all up to date on the crazy things happening around the school and...